The results are in for the Sentinel's 2020 Best of Cumberland County contest!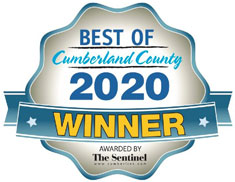 Thank you for voting us Best Chiropractor for the 15th year in a row!! We appreciate your support and the confidence you have placed in us. We are excited to continue to provide you with the Best Care Possible.
Let's Celebrate!
In celebration and as a "thank you" for your support, we are happy to offer a 20% discount on all product purchases the entire month of August.
Biofreeze
Cervical Pillows
Lumbar Supports
Foot Rollers
Massage Rollers
Hot / Cold Packs
Stopain