Why Carlisle Residents Love Casses Chiropractic Clinic, PC
First visit and my shoulder that has been in off and on pain for the past 2 or 3 years is greatly reduced. They do an amazing job know what they are doing and explains everything perfectly to me.i would highly recommend.

Amazed at all the different therapies you have in addition to chiropractic.

I have been to other chiropractors in the past and no one has ever done x-rays before. I am excited to actually get help and find out why I am having pain.

My experience has been great! I am very pleased we found you.

From front staff to back everyone was caring, understanding and helpful. Looking forward to my 2nd visit!!

I feel as though I am in caring hands and minds. I am confident of a positive outcome at a time of uncertainty. Dr. Chastity and the entire staff are very caring and focused on their patients care. You feel very much more than just a number.

My experience was amazing thank you!

Everyone was very nice, an explanation was given when I asked questions. So overall a good experience.

The staff was very friendly and helpful.

Very organized, very friendly.

Appreciate the concerted effort by the staff to get me ready for my hunting and fishing trips. I'll keep going knowing you guys can put me back together!!!

Everyone is very friendly and made me feel at ease.

I'm very thankful that I was referred to this practice. The doctor is very understanding and helpful.

I'm glad I found a place where they listened to me and helped me where I needed it the most.

I am happy to be back at this practice. I know that Dr. Rochelle will take great care of me and that I will feel better.

Everyone is very friendly.

Today was great! We feel better already.

My neck has caused me constant pain for many years. After my first adjustment, the pain in my neck pain was, for the most part, gone and manageable.

I appreciate that what I said was heard and my concerns were met. That meant a lot to me. Thank you so much.

The thoroughness, as well as the welcoming demeanor, from staff and doctor was exceptional!

I was very pleased with the professional atmosphere and staff. I will become a long time patient and would highly recommend the practice to my friends and neighbors.

The experience left me feeling like the staff really cared about the well being of my daughter and the assistance they could provide for her recovery.

The reception staff was very welcoming and friendly. They are definitely an asset to the practice. Dr. Rochelle listened to me and made me feel comfortable sharing. She has given me hope!

Most thorough chiropractic exam & most in-depth treatment I have ever experienced. Also, virtually painless adjustments, that was great. The massager & ESTIM felt great.

On time, caring, educated. Takes the time to talk to you and explain the course of action being taken in treatment. You never feel rushed or like you are just a number. Great personal care.

Treated with kindness, everyone very professional.

I'm very impressed with the professionalism of the staff and the quickness of getting in and out.

Perfect first time appointment I already see improvements.

Very nice staff and I felt like they really cared about me. What they did helped my neck problems. Thank you!!!

Very efficient and thorough!

Appreciate how they took time with me and went over everything. I actually do feel better than I did when I walked in and I can't wait to go back for my next visit. I guess that's why my son-in-law has been a regular in there for a while.

Great first experience with a chiropractor. I will definitely recommend to others.

Very thorough evaluation and I left feeling much better than when I walked in.

I was so impressed with how efficient the office performed with such a large influx of patients today. The flow-through from the waiting room was excellent!

Very good experience for someone who had never been to a chiropractor.

Got me in the day I called. Very professional & friendly staff. Made me feel comfortable & welcome.

I would never have guessed how much relief I could obtain in just one visit. I feel like I have part of my life back.

Looking forward to more treatment to increase the flexibility in my shoulder area. My first visit was excellent and everyone was helpful and informative.

Thank you, Dr. Scott, after my car accident for making and taking the time to adjust my back and use the helpful therapies that you've chosen for me. It works. Thank You again.

So glad to have found this awesome practice!

I've been to many chiropractic clinics over the past 3 decades and I LOVE the adjustment tables! I've never seen them before and it was a pleasant surprise. I felt much better after my first treatment and I'm looking forward to my future treatments.

The doctor did a very good job of explaining things in a way that the average person can understand. I was very pleased for my first visit.

Everyone was very helpful and explained everything as I went to different stations. I'm very impressed with the care I received and how well I felt afterwards.

The office staff and the professional staff were all very friendly, efficient, knowledgeable and professional. I will recommend this practice to others. Thank you.

All staff members very helpful and pleasant.

Really friendly staff. Explained everything thoroughly like what the doctor was gonna be doing before the treatment.

Great visit! I feel better already!

Everyone was so polite and friendly which really made you feel comfortable. Am looking forward to returning.

I was very pleased with the service I received my first visit. Very state of the art compared to my last practitioner, so it was neat to see all of the technology. Dr. Scott is very nice and explains things thoroughly. I'm glad I found this practice.

Very positive experience. I am hopeful.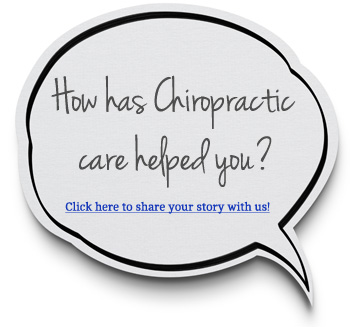 Review some patient testimonials below to see how
Casses Chiropractic Clinic, PC
can help you!
Dr. Scott is Second to None!
I was referred to Dr Scott by his cousin who also treats me when I'm out of town . Very apparent that caring , professionalism , expertise, and great bedside manners are all family traits !!!! Do yourself a favor see Dr. Scott , your body will love you for it - P.S. I live in the Hagerstown MD area with numerous Chiropractors within 35 minutes of my home - but I Drive an hour to see Dr. Scott!
Rege S.

Staff Was Amazing
The staff was amazing! It was my first visit and the sat with me going over the paper work. I explained to them what I have been experiencing and they have an idea on what might be my issue. They explained to me the cause of my issue very well and also explained what they plan to do to address it. After the session, my back felt a lot better. I understand the one visit isn't going to be enough to fix my problem, but I do hope that after a couple sessions, I'll be able to see results.
Adolfo A.

Friendly and Courteous
The staff was very friendly and courteous. I noticed a wide range of treatments available. Plenty of educational materials. My doctor was extremely professional and caring.
Donna F.

Life Changing
I wasn't sure what could be done to help my body heal after falling through a ceiling, but the next morning after my first appointment I was surprised at how much better I felt! I wasn't in pain trying to walk, and I could move around more freely. I didn't know one appointment could help so much. The staff were so kind in trying to help me get the care that I needed. I'll definitely be recommending Casses to others.
Haley C.

Exceptional in Every Way
I made an excellent choice by coming to Casses Chiropractic Clinic. My appointment with Mr. Scott was exceptional in every way, and I chose to have x-rays taken as well. This was a very wise decision, as I could see where my spine was so much out of alignment, the hip x-ray also gave me valuable information. I will continue my visits as needed, also with a monthly checkup. I am so grateful that I made this appointment, and am looking forward to the future living life without the pain I have been experiencing. Many thanks again to Mr. Scott, and his wonderful staff!
Linda S.

No Pressure
I really appreciated clear explanation about what would and would not be covered by insurance and the complete freedom I felt in deciding how I would proceed. There was no pressure.
Esther W.

They Were Highly Recommended and I Would Have To Agree!
Dr. Scott was very attentive and thorough as we discussed my medical history and concerns. He chose a treatment plan that already has relieved some of my lower back pain. I transferred to this practice because they were highly recommended and I would have to agree!
Kim O.

I Was Finally Relieved
I've been struggling with shoulder pain for years and have been to doctors in the past but gave up because they didn't listen and just prescribed medication for the pain I was relieved to finally have a doctor listen and take actions to fix the problem and not mask the pain. My first appointment was excellent and I am hopeful that all my problems will be resolved!
Heather S.

Wonderful, Helpful First Time Visit
It was a wonderful, and helpful first time visit with the back pain I was having. I felt so much better after just one more appointment. I will continue my visits as needed. Thank you so much to everyone at Casses Chiropratic Clinic, PC. What a lovely staff.
Delores C.

Extremely Happy
Everyone was very friendly and helpful. I felt comfortable. Each process was explained before proceeding. I am extremely happy with the results. I would definitely recommend them.
Natalie Z.

Great Experience
First time to a chiropractor. I was a bit apprehensive but the staff and doctor made me feel comfortable and explained what was happening at each step. Great experience and I will definitely be going more often to help address my medical issues.
Douglas R.

Great To Be Back
I've known Dr. Scott and Rochelle for a long time and most of the staff. We haven't been in the office for a long time. It was great to be back and get my daughter the help she needs to feel herself again. Everyone is so helpful and always cheerful.
Olivia W.

Impressed With the Entire Office
The customer service was OVER THE TOP!!! I was so impressed with how quickly my body improved. I was also very surprised to understand your office does more than adjustments. I plan on looking into the nutrition and supplements you provide. Your office gave me hope to improve my health. I also like the way the office functioned. Like a well-oiled machine. Everyone was focused on the work at hand and patience. To walk into an office where everyone has a smile gives you that warm fuzzy feeling inside. A very positive and caring environment. Thanks so much.
Fran M.

Very Knowledgeable
Everyone at the practice was more than accommodating. They seem very knowledgeable and easy to understand. I will be returning for follow-ups and encourage anybody that needs help in this line of practice to give them a try. Thanks so much for a wonderful experience.
Michael K.

Something I should have done years ago!
Feel better and comfortable after the first visit, looking forward to being even better! Defiantly something I should have done years ago! I've let it go too far but willing to stay on track now!
Crystal F.

Nervousness Gone & Pain is Better
I felt heard out about my pain. That made me feel calm and made me know I was in good care. The doctor walked me through things with understanding that I was a little nervous. Everyone was kind from the moment I opened the door. My pain has been so much more bearable and with each visit has gotten better!
Jennifer H.

Very Impressed
This practice has a very streamlined and comprehensive care flow. The staff is very friendly and helpful. Doctor availability and extended office hours offer many options for care after work. I am a health care provider, I am extremely impressed with the care offered at Casses and plan to refer my own patients to this practice in the future.
Judith C.

Immediate Care After an Accident
When this happened, one of my first thoughts were "I need to get to our chiropractor...quick!" And of course, you saw me immediately! With only 2 treatments, I'm feeling better! Thank you!
Joe P.

Better Already & Hope Restored!
Dr Keller was extremely careful & helpful with me. The visit has given me hope that a few things that are wrong with me can be straightened out. Maybe the OH might go away! The pain in my hip is better already.
Edward P.

Accessible & Great Experience
Several friends recommended you. I was so pleased that there was an appt time open right away because of course, it might be full for weeks (to be a new patient)--and my whole experience was great! I have just scheduled an appt for one of my kids (first time ever chiro visit). I'm confident that we will be on the right track to help her with hip/knee/foot aches. Plus--thanks for the fruit and donut holes!!! : )
Jennifer F.

Very Impressed
I was very impressed with my first visit, and feel confident that I'll be helped. Although it seemed unlikely that I'd find another practitioner who was as good as one I used to have (but who is now too far away to visit), Dr. Chastity proved to me that my worries were unfounded.
Carole D.

Casses Chiropractic Clinic, PC Did What No One Else Could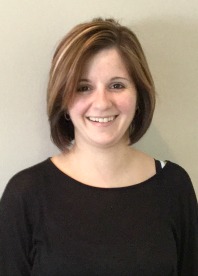 I had neck pain and left shoulder pain radiating into my arm for years. I had a hard time getting up in the morning and didn't even feel like using my hands. Everyday activities like cooking and cleaning were difficult to do, because I could not lean forward because it hurt my neck to do so. It was difficult to perform my duties at work as a hairdresser. I saw different chiropractors, used medications, and tried physical therapy and epidural injections. The injections relieved the inflammation but did not correct the problem. I no longer have pain/pressure in my neck and can now feel my hand, and even have control in my hand. I've had an awesome experience with the doctors and staff. I feel like my treatment is specific to me, not the same for everyone.
Alma H.

Slept Better
Dr. Keller was friendly, professional, and did an awesome job adjusting my hips and spine. My first visit was yesterday, and I slept better than I have in months! I am certainly looking forward to my next appointment.
Ann Marie B.

No More Neck Pain, Shoulder Pain or Numbness
I was having neck pain and shoulder discomfort that was achy and weird, tingling in my arm, and two fingers that were numb. I had these symptoms for one month. I never dealt with chronic pain before, so one month was enough. I was having trouble sitting on the floor with my son during story time at the library. I also had trouble sitting in a car, sitting at the dinner table and when sleeping. I tried ibuprofen, which was not effective. After 11 visits - I came three times a week for a while - my neck pain is gone, my shoulder discomfort is gone, and my finger numbness is all but gone too. I am amazed, so pleased, shocked at the impact. Dr. Scott showed me what was wrong on my x-rays and it made sense. Clearly it works! Dr. Scott is very thorough, very clear. The staff are so nice, kind, accommodating, and understanding. I had my son with me. They are so polite and sweet.
Amy W.

Courteous And Helpful
Staff was very courteous and helpful. Dr. Keller took time to fully examine me so to make a good diagnosis of her own and not rely solely on my medical history and past chiropractic experiences. She expressed confidence that a good treatment plan would be implemented to decrease my over all pain and promote a healthier me.
Scott S.

Pleasant
Everyone made me feel at ease and comfortable. The staff were all pleasant and the physician explained everything thoroughly and made me hopeful that I would receive the treatment I needed, and I did!
Jelaina J.

Kind And Gentle
Everyone in the office is so kind and has just a gentle way about them. Dr. Scott has been very thorough and upfront about the treatment plan he thinks will work for me. I'm a first time patient in terms of neck discomfort and using chiropractic and wasn't sure what to expect. After 3 visits so far I have more relief than I really thought possible and feel quite encouraged. I'm very pleased not to have to start right in with medications, injections or surgery. I would definitely recommend Casses to anyone who asked.
Amy W.

Highly Recommended
My first visit to Casses was based on an internet search, their location and reading reviews. Very happy I went here. I am beyond thrilled they were gracious and able to fit me into their busy schedule as I was desperate to be seen based on my condition. All of staff I encountered were very polite, friendly and professional. They made me feel super comfortable/welcomed at one of my lowest points in life. I am confident that after a few appointments, I will be feeling back to normal. Thank you!
Liz Z.

Positive Experience
An absolute positive experience with the entire staff, from front office to the practitioners themselves. They even help you fill out the paperwork. Very much a personal contact organization. Tops!
Vincent G.

Call our Carlisle chiropractic office to get started with chiropractic care today! Additional Reviews »

---
Casses Chiropractic Clinic, PC | (717) 249-0055