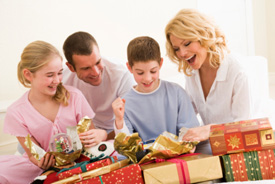 It is that time of year again when we give you the opportunity to make someone's life better with chiropractic.
Give the Gift of Health to:
Family & Friends
Co-workers
Neighbors
Teachers
Pastors
They will receive a beautiful holiday card from you containing a Gift Certificate for a Free Health Screening and Conversation with one of our doctors.
It's FREE – we even do the mailing!
Simply stop by to sign and address the card.
And remember – there is no limit to the number of gifts you can send.
It's the Best Gift of All… the opportunity for Greater Health and Well Being!